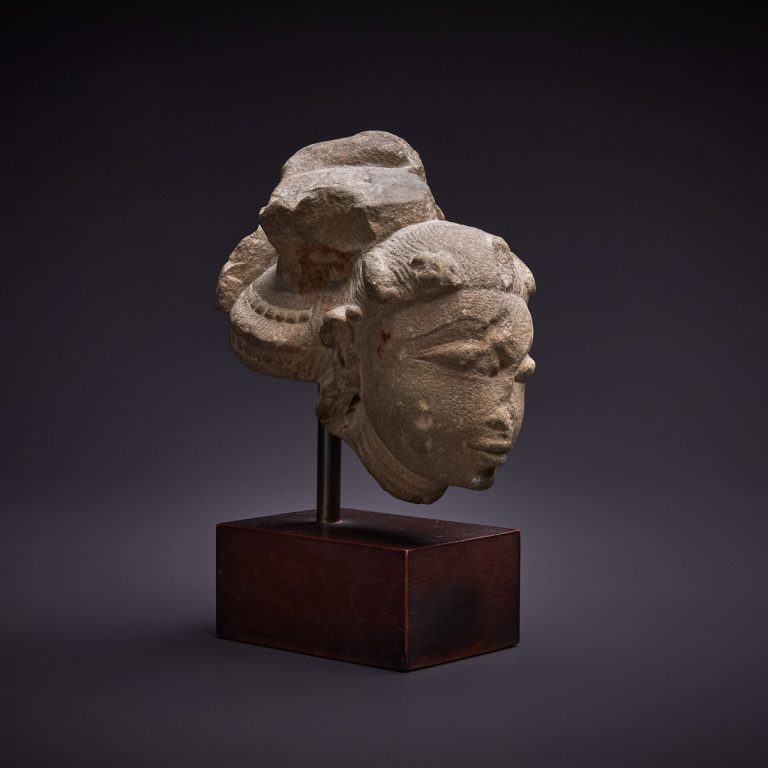 GEORGE TSOLOZIDIS COLLECTION
7.000 years of Greek art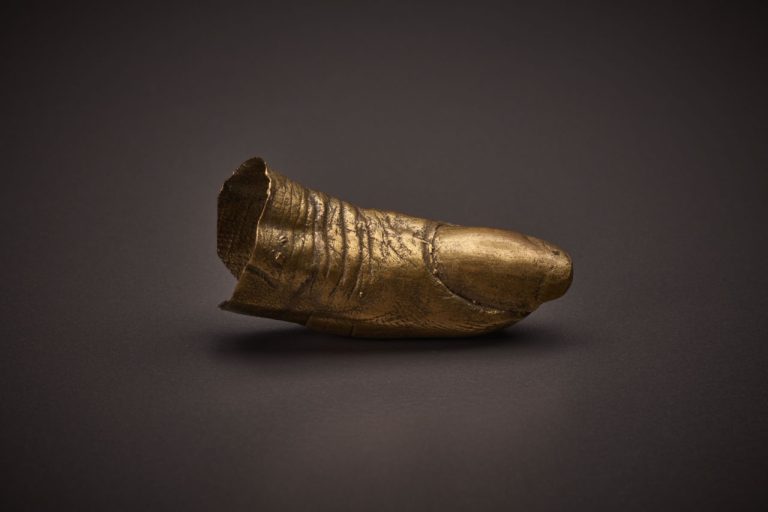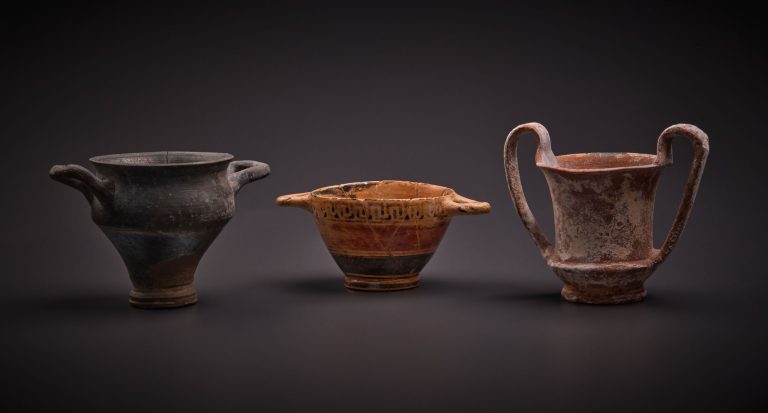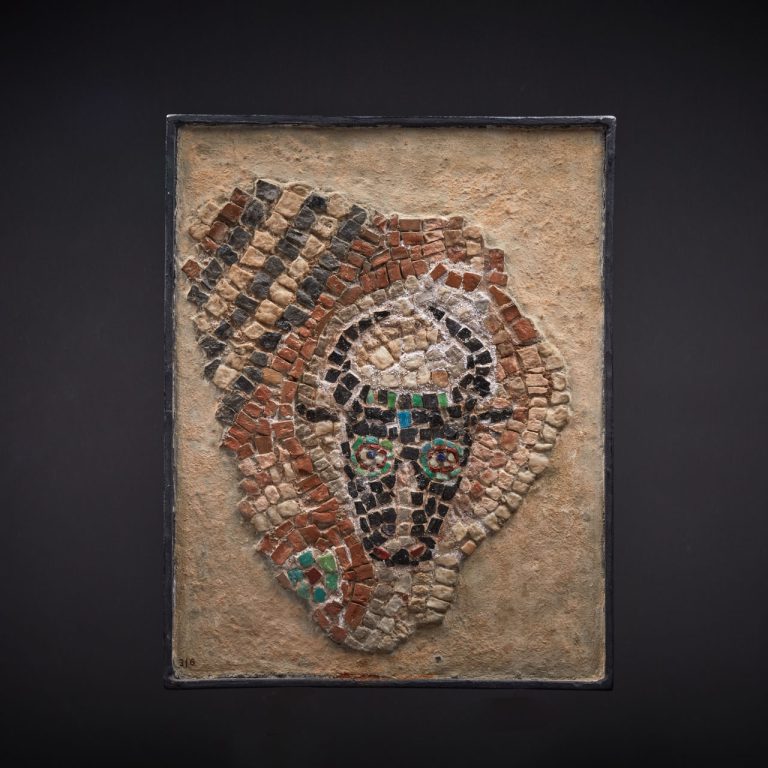 Hundreds of clay vessels; metal objects, for the most part, figurines; a range of engraved jewelry, from pins and buckles to bracelets and pendants; terracotta figurines; sarcophagi, burial masks, and other funerary objects; small handcrafted items including amulets, crosses, figurines, and seals; wooden Byzantine icons; coins; colorful linen fabrics; various objects used in daily life thousands of years ago, such as weapons, tools, lamps, children's toys, and ritual vessels—these are just some of the treasures that give the George Tsolozidis Collection its unique identity and reveal its diversity and broad historical span.
In the items belonging to the George Tsolozidis Collection, one finds a part of the world's cultural heritage—and with a historical depth that reaches back thousands of years. In them, one sees as well the labor, passion, and devotion of their collector, and the childhood memories of his descendants, his daughter Mata and his son Kosmas, who are the collection's stewards today.
The collection was never intended to be held in private for the exclusive use of its owner. On the contrary, parts of it have been exhibited in Greece and abroad, while artifacts have been donated to leading museums such as the Numismatic Museum of Athens, the Byzantine and Christian Museum, the National Archaeological Museum, the Benaki Museum, the Old Archaeological Museum of Thessaloniki (Yeni Mosque), and the Museum of Byzantine Culture in Thessaloniki. Within this same framework, the close collaboration that has been steadily cultivated with other prominent cultural organizations, such as the Onassis Foundation, the Academy of Athens, the Metropolitan Museum of Art in New York, and the Institute of Byzantine and Post-Byzantine Studies in Venice has further enhanced efforts to preserve and promote the historical wealth of the collection within Greece and abroad.
This collection, an entity dedicated to preserving the spectrum of Greek civilization from the Neolithic age to the post-Byzantine period, is a priceless gift of historical, archaeological, and aesthetic value. The Tsolozidis family is working to raise awareness of this value through new publications and other initiatives to promote Greek cultural heritage throughout the world. Their aim: to present Greece and its history, local traditions and customs in a novel way that resonates in today's world. The meaning of the past belongs to the present but with its eye on the future.